Prof. Mohammed J K Bashir
Universiti Tunku Abdul Rahman, Malaysia
Prof Bashir graduated from Universiti Sains Malaysia in 2011 with a keen interest in the field of Environmental engineering and sustainable environmental management and technology (including Sustainable environment, solid waste management and treatment technologies, wastewater treatment, water quality, waste utilisation, waste to energy, etc). Currently, he is serving as a Professor and leading the department of Environmental Engineering at University Tunku Abdul Rahman Malaysia. He has published more than 250 articles in prestigious high impact factor journals such as Bioresource Technology, Journal of Cleaner Production, Journal of Environmental Management, Waste Management, Chemosphere, Total Science of Environment, Renewable Energy, Desalination, Journal of Chemical Engineering, Process safety and Environmental Protection, Environmental Technology, Water Science and Technology, and many others. Today his h index is 37 with a total citation of 4970. He Has received 20 national and international awards.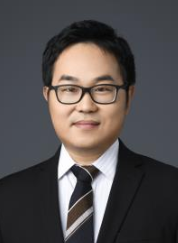 Prof. Kun Liang

Ningbo Institute of Materials Technology and Engineering, CAS, China
Professor Liang obtained his Ph.D degree from University of Electronic Science and Technology of China in 2015. After that, he joined Prof. Yang Yang's group as a Postdoctoral Associate and Preeminent Postdoctoral Fellow in Nanoscience Technology Center at University of Central Florida. In 2018, he joined Prof. Michael Naguib's group as a Postdoctoral Fellow at Tulane University. On August 2021, Ningbo Institute of Materials Technology and Engineering, Chinese Acadeny of Scienece as a professor. Prof. Liang's research focuses on developing new two-dimensional nanomaterials with precisely controlled chemical composition and morphology and exploration of novel applications in energy generation and storage and flexible electronics. Prof. Liang pulished 23 papers as a first author in high impact journals (e.g. Advanced Energy Materials, Advanced Functional Materials, ACS Energy Letters, Nano Energy). He also filed 4 US patents and one was issued. He is actively involved in professional activities, especially within the energy generation and storage community. For example, as a journal peer-reviewer, he reviewed over 130 manuscripts for 20 different journals, including high impact journals like Advanced Materials and Advanced Energy Materials.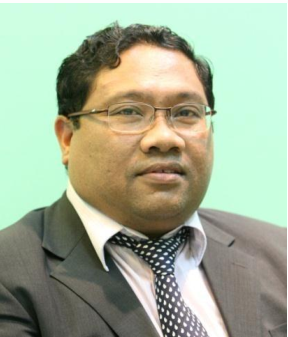 Assoc. Prof. Zawawi Bin Daud
Universiti Tun Hussein Onn Malaysia, Malaysia


Dr. Zawawi Daud works as an Associate Professor at Faculty of Civil and Environmental Engineering, Universiti Tun Hussein Onn Malaysia. Born and trained in Malaysia, he has a bachelor's degree in Civil Engineering (University of Technology Malaysia), a master's in Civil Engineering (Environment) (University of Technology Malaysia), and a doctorate in Environmental Engineering (University of Science Malaysia). Dr. Zawawi teaches various courses related to environmental engineering, management and science at undergraduate and masters levels. These include water and wastewater treatment, biological and physico-chemical treatment processes, sludge management, industrial and hazardous waste management and water quality management. Dr. Zawawi's research focuses on alleviating problems associated with water pollution issues from industrial wastewater and landfill leachate. His latest interest is on natural adsorbent material in water and wastewater treatments.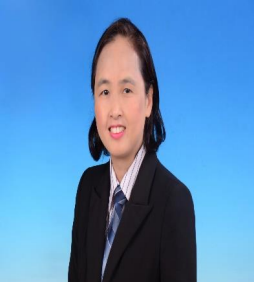 Assoc. Prof. Ching Yern Chee
Universiti Malaya, Malaysia

Ir. Dr. Ching Yern Chee is an Assoc. professor in the Department of Chemical Engineering, Universiti Malaya. She graduated from the Faculty of Chemical Engineering, UTM. She is a Chartered Engineer registered by the Engineering Council (UK). Her research focus is Environmental Friendly Products and Technologies; and she has secured more than RM 5 million research grants. Assoc. Prof. Ir. Dr. Ching Yern Chee has contributed immensely to the development and enhancement in science & technology in Malaysia, particularly in the field of green polymer composite. Her significant achievement is the development of a novel composite lacquer with high FIR effectiveness and UV blocking properties for agricultural greenhouse film. This invention has successfully provided multi-functional roles to agricultural film in a cheaper processing cost and allows for optimum growing conditions. The development of green and biodegradable mulch film from oil palm fiber/biopolymer composite has contributed to the reduction of landfill plastic mulch film from algricultural farms. She has provided solutions to industrial problems and have developed new composite materials that exhibit enhance performances and reliabilities as alternatives to petroleum-based plastics. Ching has filed numerous patents for her inventions and received many accolades as a distinguished scholar. Ching has won >20 awards at international/national exhibitions pertaining to her research and inventions. Ching was the recipient of "Leaders in Innovation Fellowship 2017" by the Royal Academy of Engineering, UK for her notable contribution in the field of engineering education and advancement in composite field. Ching is the recipient of "Top Research Scientists Malaysia 2020" (TRSM) from Academy of Sciences Malaysia (ASM). Dr. Ching was selected as one of UM Researchers Among The World's Top 2% Scientists 2022 by Elservier. She is also a recipient of the "Hitachi Fellowship 2019" with a tenure at the The University of Kitakyushu, Japan as a visiting scholar. The international awards bestowed on Dr. Ching have opened new doors for her research through collaborations and consultation.